Bugline Identification Service
Photo credit: Pat MacKay and Bob Lamb
Insect Related Question?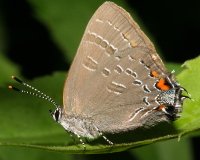 The Department of Entomology at the University of Manitoba provides basic insect identification and insect information to Manitoba residents via the Bugline. There are several ways to contact the Bugline with insect related questions. For non-urgent inquiries, e-mail is the preferred method of communication.

Please keep inquiries as specific and concise as possible to reduce response times.
Phone: 1-204-474-9257 (Leave your name, phone number, and reason for inquiry)
Want to Identify it Yourself?
The Bugline deals with a large volume of requests for insect identification and information, often there is ample information available online to assit with the identification of common insects and spiders. We strongly support attempting to identify specimens prior to considering sumbission.

Useful websites devoted to insect identification and/or information:
Specimen and Photo Submission for Identification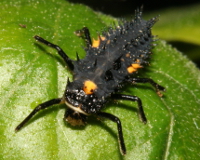 If you would like to submit an insect specimen or photo for identification, please refer to the submission instructions below. Please attempt to provide complete, concice information with your submission.
Photo credits: Pat Mackay and Bob Lamb